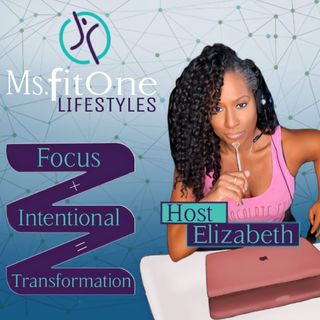 Ms. FitOne Lifestyles with Elizabeth Colen
Ms. FitOne Lifestyles is about living a healthy lifestyle. That's not only what you eat and how you workout but includes what you surround yourself with from the books you read, the music you listen to the products you use down to the close you wear. It will always be uplifting and motivating always praising strong, empowering women.

My goal is for everyone to be FIT = Focus, Intentional + transformation.